Our Dog Daycare in Irvine CA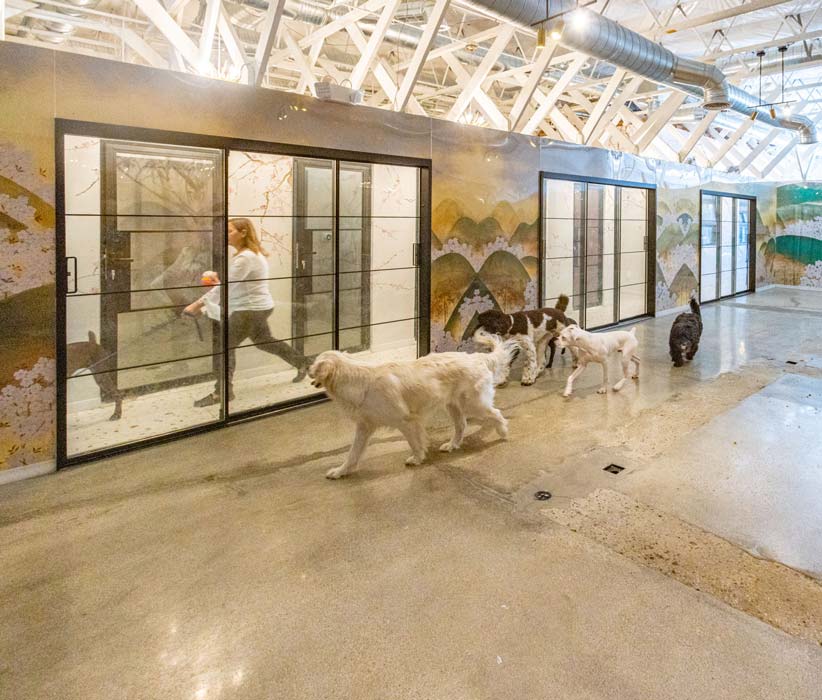 Tailored Play & Fostered Friendships
Discover the Finest Dog Day Care Experience in
Irvine CA
Welcome to the premier dog daycare in Irvine, CA! At Uptown Paw's doggy daycare in Irvine CA, we are devoted to catering to the unique requirements of your cherished pets. Our exceptional services are designed to guarantee that your furry companions have the time of their lives within a secure and nurturing environment. We recognize that each dog is an individual, which is why we customize their playtime to cater to their specific preferences.
We take immense pride in cultivating an atmosphere that fosters camaraderie among pets, allowing them to fully express themselves. Whether your dog is seeking a tranquil retreat, exciting playtime, or simply the company of fellow canines, our facility is designed to accommodate their daily mood.
Our boutique-style approach ensures that every dog receives personalized attention and ample space to roam freely. Safety is our topmost priority as we strive to promote positive behaviors and minimize stress levels. By attentively listening to every bark, we are able to decipher their needs and desires. Some days, they may crave vigorous play, while other days they may yearn for a peaceful rest. Whatever their preferences may be, we are dedicated to providing comprehensive physical and emotional care.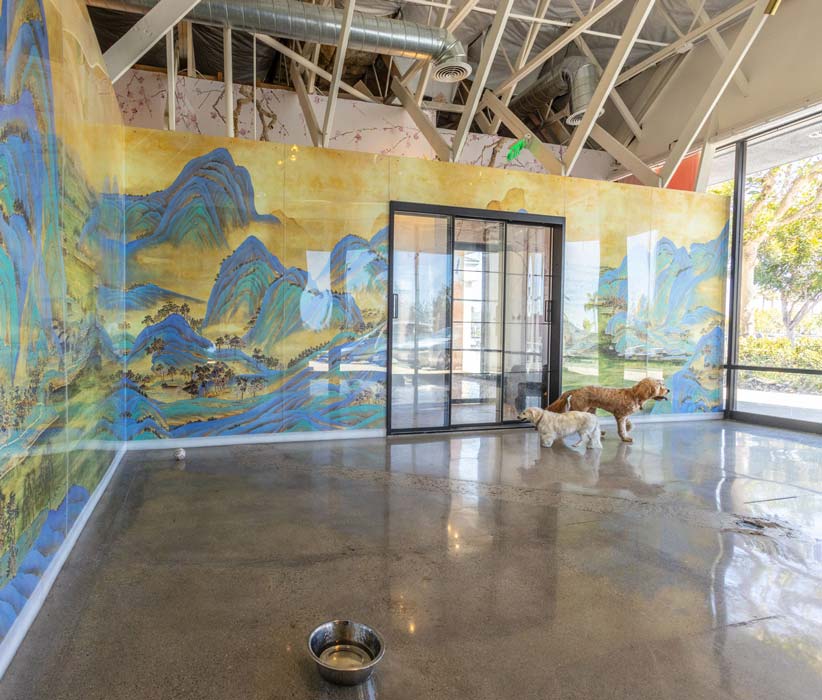 Experience Total Piece of Mind at Our Dog Daycare in Irvine CA
Experience unparalleled care for your furry companion at our top-notch dog daycare in Irvine, CA. We leave no stone unturned in providing the utmost attention and support for your beloved pet. From prioritizing their safety and upholding impeccable hygiene standards to creating a lively and social environment, we have thoughtfully considered every aspect of their well-being.
Our facility proudly features two distinct play areas: the expansive large dog oasis and the cozy small dog oasis. To ensure your furry friend enjoys the ideal setting, we offer complimentary temperament tests. These tests enable us to assess their unique needs and preferences, allowing us to determine the most suitable space for them. This ensures a tailored and customized experience for each and every dog under our care.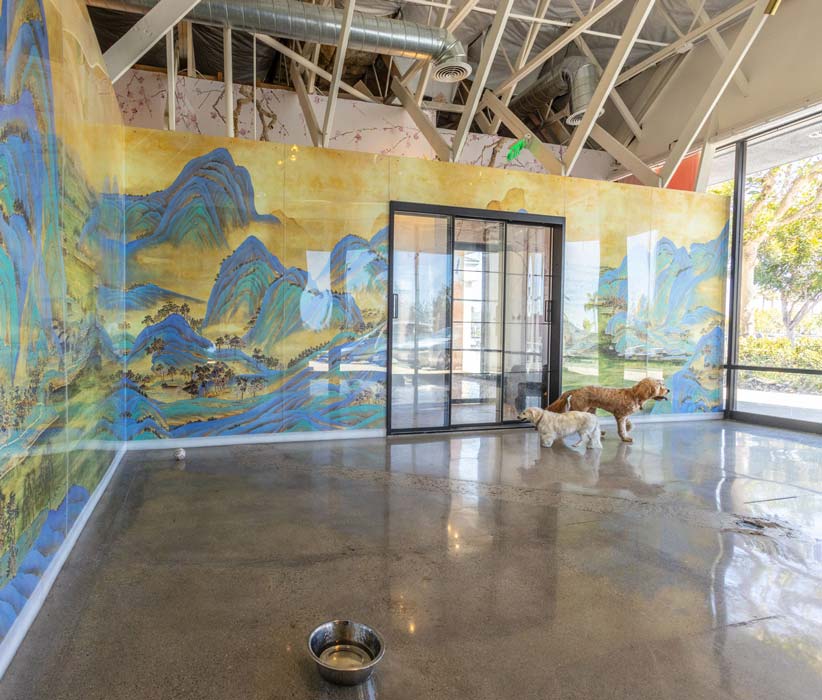 Dog Daycare Pricing Irvine CA
1 Day                $41
10 Days            $360
20 Days            $690
30 Days            $930
1 Day                  $28
10 Days              $250
20 Days              $480
30 Days              $650
Multi-day packages do not have to be
consecutive days
Must be used within 90 days
10% discount per additional sibling
Half-days (up to 4h)
Enjoy a full day of daycare for a discounted price every Thursday for $35.
Perks of Dog Daycare Irvine CA
Two separate play areas: small & large dog oasis
Multiple drains in play areas, cleaned daily
Themed play areas
Temperature controlled all year round
Indoor only, no sunburns, heat strokes, or insect bites
Music therapy
Cage free
All doors are steel, double-tempered glass
Water throughout the day
NO overcrowding
One-on-one time
Discover the true value of dog daycare in Irvine CA beyond socializing at our exceptional facility. It serves as a precious opportunity for your beloved pup to develop vital skills in interacting with humans, fellow dogs, and diverse stimuli. From exposure to new sounds to engaging activities, we are dedicated to creating an enriching environment that promotes growth and learning.
We recognize the significance of providing a peaceful and soothing atmosphere where your furry friend can retreat during their time with us. If your pet tends to chew or engage in destructive behaviors when left alone, you can rest easy knowing we have the perfect solution. Our extensive range of entertainment options ensures they remain happily engaged until the time comes to welcome them back home.