We go with the rhythm of their beat of the day. We understand them, & their needs, tailoring the day's play to their mood. That's uptown's ethos, where our furry guests' spirit meets ours!

Where Furry Spirits Meet: Tailored Play for a Joyful Stay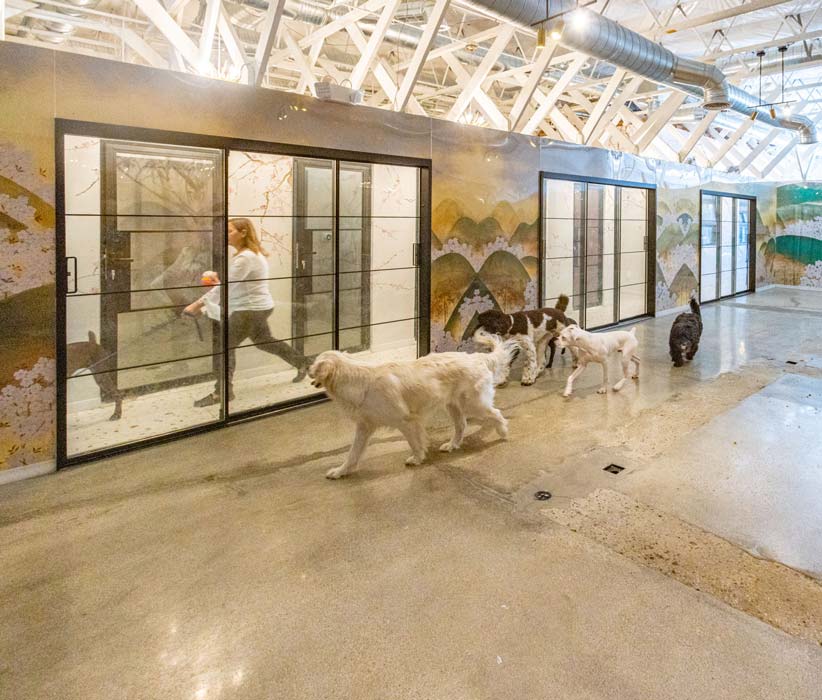 We understand your pet's needs & tailor play accordingly. We create an environment that fosters friendship, where pets can let their true selves shine. Whether they want to relax, play, or hang out with the pack, we support their mood of the day.
Our boutique one on one approach ensures everyone has plenty of space and safety. We want to maintain their positive behaviors and keep stress levels low. We listen to each bark and understand what they're saying, because some days they just want to play, while others they want to rest. Our goal is to provide both physical & emotional care, and our motto is to let their spirit be the spirit of Uptown. With years of training and certifications, we've found this approach to be the best.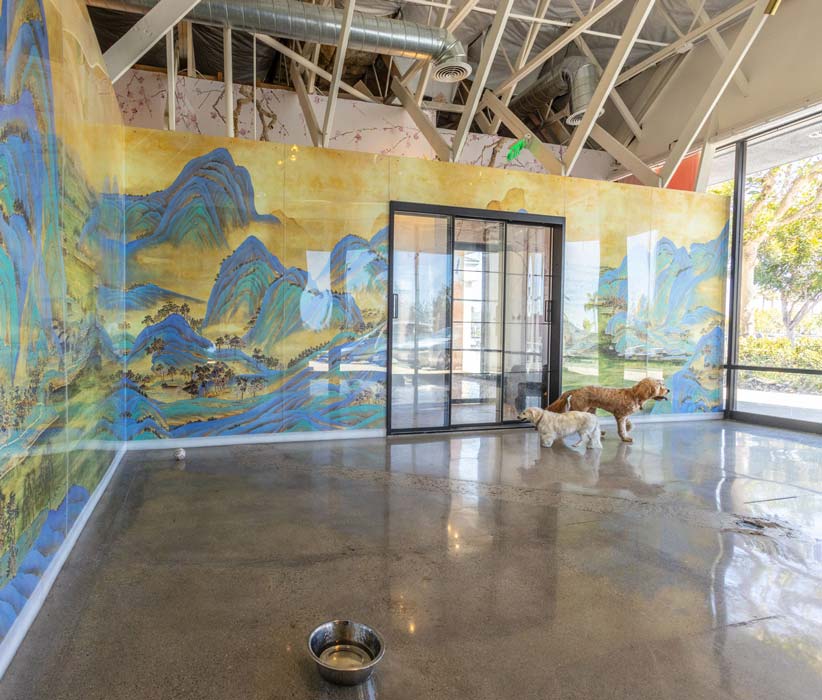 We have everything covered – from safety and hygiene to fun and socializing! We have two play areas, the large dog oasis & the small dog oasis. We use our free temperament tests to determine which space your furry friend will enjoy the most. Plus, our play areas are equipped with drains for daily cleaning with pet-friendly solutions. No need to worry about the weather! We've got temperature control throughout our facility, which is especially crucial in sunny California. You can rest easy knowing that your pet won't suffer from harsh outdoor elements like sunburn, insect bites, and grass allergies.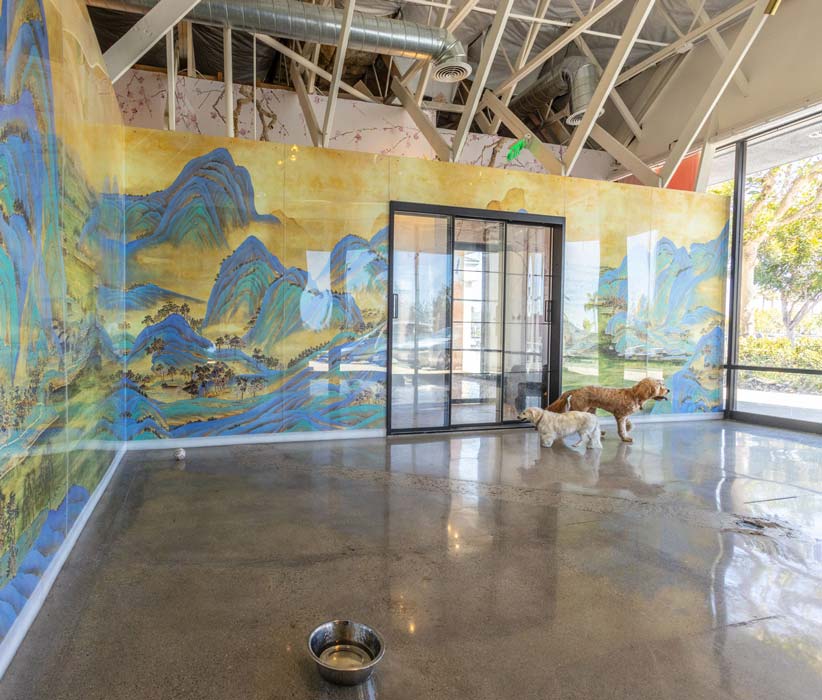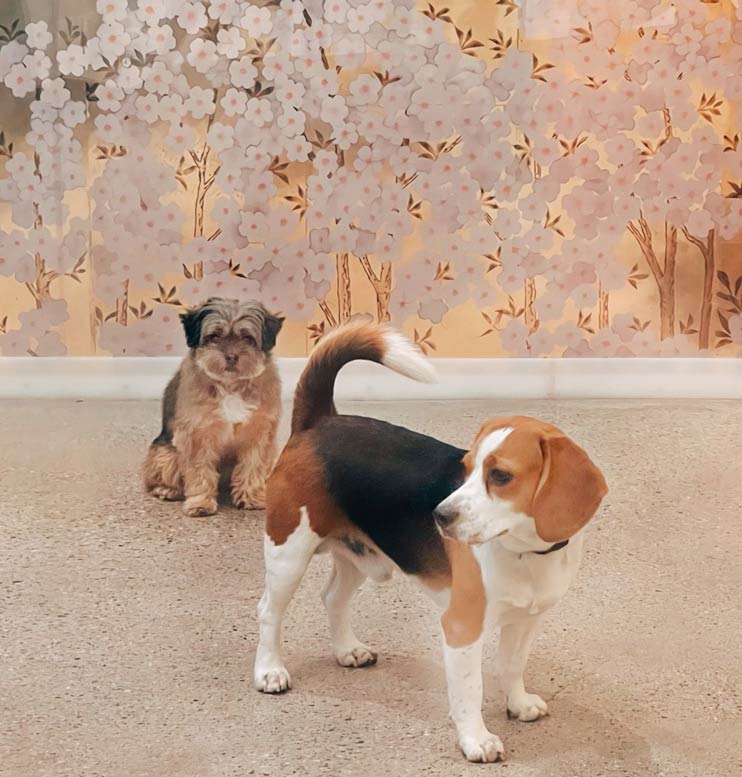 Buy 10 day package (valid 90 days)
+1 night free boarding
+20% off full service bath
+1 free nail trim & ear cleaning
Buy 20 day package (valid 90 days)
+2 nights free boarding
+5 additional days daycare
+1 free bath 
Buy 30 day package (valid 90 days)
+5 nights free boarding
+10 additional days daycare
+1 free bath
+Free Uptown gift set shampoo+conditioner

Your furry friend will enjoy supervised playtime, exercise, & socialization while you're at work. With added perks of free stays & pampering!
*Promotion for first time daycare clients.
Must be used within 90 days of purchase date, cannot be combined with other discounts. Cannot be combined with other discounts, cannot use boarding night on peak holiday weeks of: Christmas, Thanksgiving, Easter, 4th of July & New Years.

1 Day                $41
10 Days            $360
20 Days            $690
30 Days            $930
1 Day                  $28
10 Days              $250
20 Days              $480
30 Days              $650
Multi-day packages do not have to be
consecutive days
Must be used within 90 days
10% discount per additional sibling
Half-days (up to 4h)
Enjoy a full day of daycare for a discounted price every Thursday for $35.
Two separate play areas: small & large dog oasis
Multiple drains in play areas, cleaned daily
Themed play areas
Temperature controlled all year round
Indoor only, no sunburns, heat strokes, or insect bites
Music therapy
Cage free
All doors are steel, double-tempered glass
Water throughout the day
NO overcrowding
One-on-one time
Daycare isn't just a place for your pup to socialize – it's also an opportunity for them to learn to interact with humans, other dogs, new noises & activities. We want to create a peaceful & relaxing atmosphere for them to retreat to, so if your furry friend is prone to chewing or getting destructive when you're away, we've got you covered with plenty of entertainment to keep them occupied until you're ready to take them back home.