Dog Daycare Newport Beach

Our Dog Daycare in Newport Beach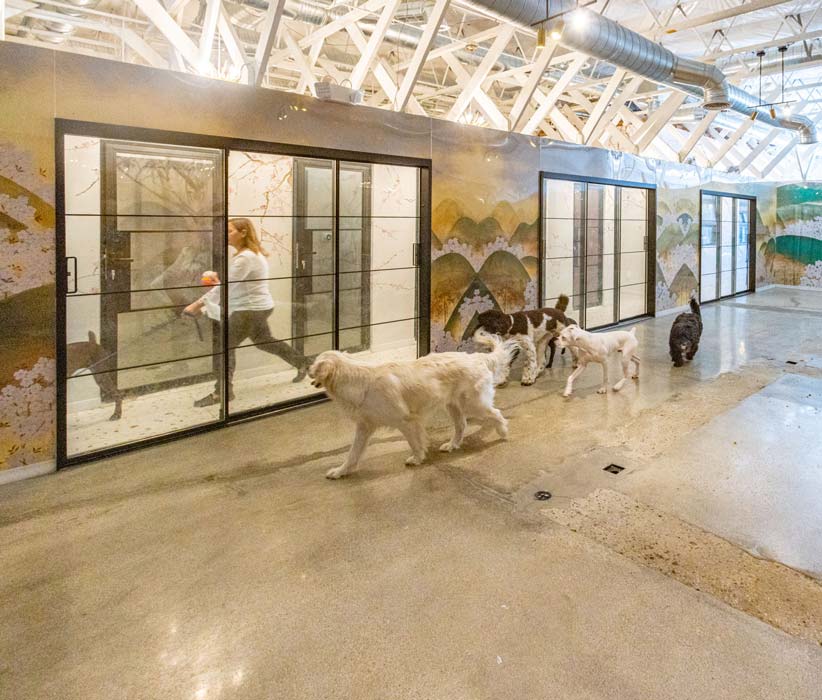 Tailored Play & Fostered Friendships
Discover the Finest Dog Day Care Experience in Newport Beach
At our dog daycare in Newport Beach, we're dedicated to meeting the unique needs of your beloved pets. Our exceptional services are tailored to ensure that your furry friends have the time of their lives in a safe and nurturing environment. We understand that every dog is different, which is why we customize their playtime to suit their individual preferences.
We take pride in creating an atmosphere that encourages camaraderie among pets, allowing them to embrace their true selves. Whether your dog is looking for a relaxing retreat, engaging playtime, or simply hanging out with their fellow canines, we are here to support their daily mood.
Our boutique approach ensures that each dog receives personalized attention and has ample space to roam freely. Safety is our utmost priority, as we aim to maintain positive behaviors and minimize stress levels. By listening attentively to each bark, we can decipher their needs and desires. Some days, they crave active play, while other days they long for a peaceful rest. Whatever their preference, we are committed to providing both physical and emotional care.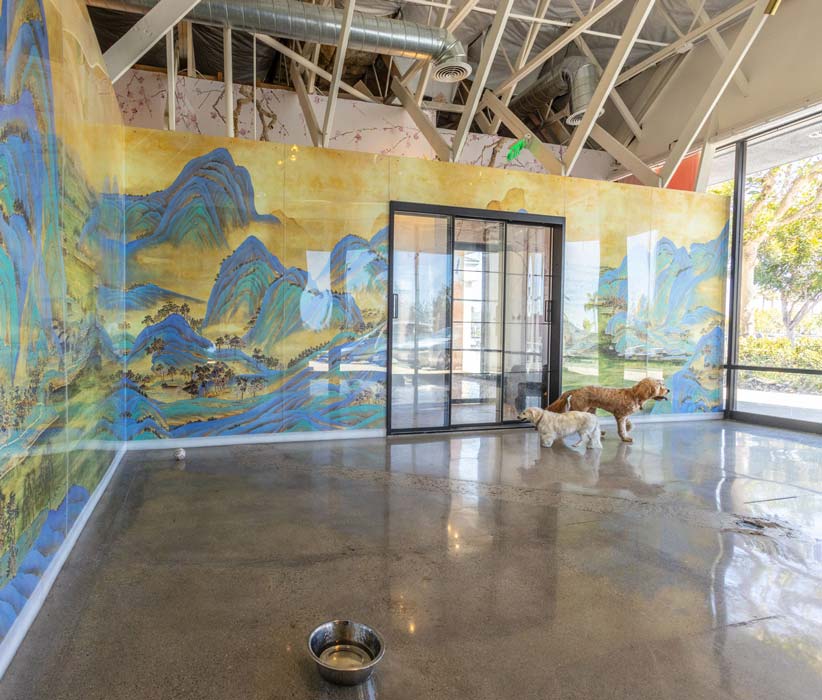 At our dog daycare in Newport Beach, we've left no stone unturned when it comes to providing the best care for your furry companion. From ensuring their safety and maintaining impeccable hygiene to creating a fun and social environment, we have you covered every step of the way.
Our facility boasts two distinct play areas: the expansive large dog oasis and the cozy small dog oasis. To ensure that your furry friend enjoys the perfect setting, we conduct complimentary temperament tests. Based on the results, we'll determine which space suits their needs and preferences best, guaranteeing a tailored experience for every dog in our care.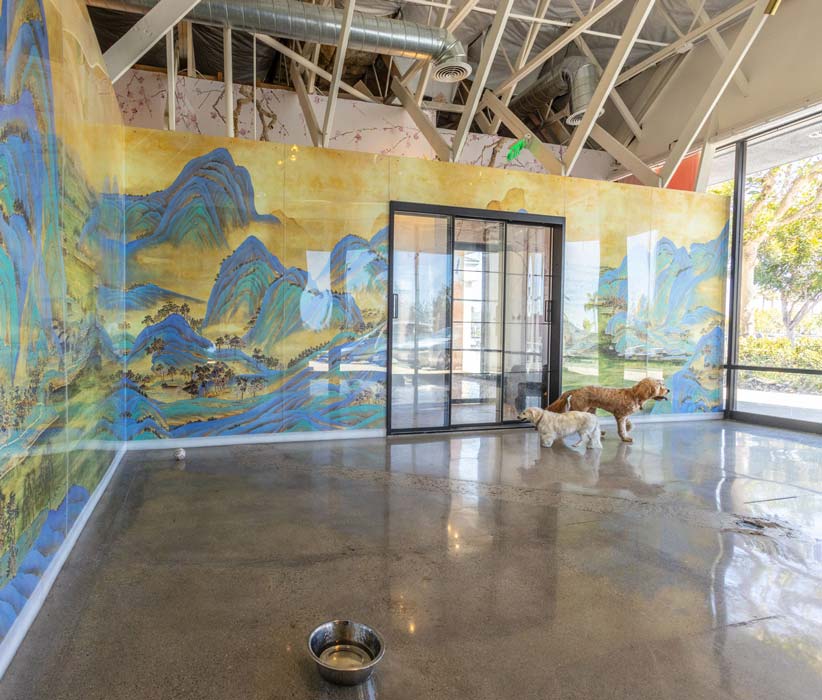 Dog Daycare Pricing Newport Beach
1 Day                $41
10 Days            $360
20 Days            $690
30 Days            $930
1 Day                  $28
10 Days              $250
20 Days              $480
30 Days              $650
Multi-day packages do not have to be
consecutive days
Must be used within 90 days
10% discount per additional sibling
Half-days (up to 4h)
Enjoy a full day of daycare for a discounted price every Thursday for $35.
Perks of Dog Daycare Newport Beach
Two separate play areas: small & large dog oasis
Multiple drains in play areas, cleaned daily
Themed play areas
Temperature controlled all year round
Indoor only, no sunburns, heat strokes, or insect bites
Music therapy
Cage free
All doors are steel, double-tempered glass
Water throughout the day
NO overcrowding
One-on-one time
Dog daycare is more than just a socializing hub for your beloved pup; it's a valuable opportunity for them to develop essential skills in interacting with humans, other dogs, and various stimuli. From new noises to engaging activities, we strive to create an enriching environment that fosters growth and learning.
We understand the importance of providing a peaceful and relaxing atmosphere for your furry friend to retreat to during their time with us. If your pet has a tendency to chew or become destructive when left alone, rest assured that we have you covered. We offer a wide range of entertainment options to keep them happily occupied until you're ready to welcome them back home.