Dog Daycare Orange County

Our Dog Daycare in Orange County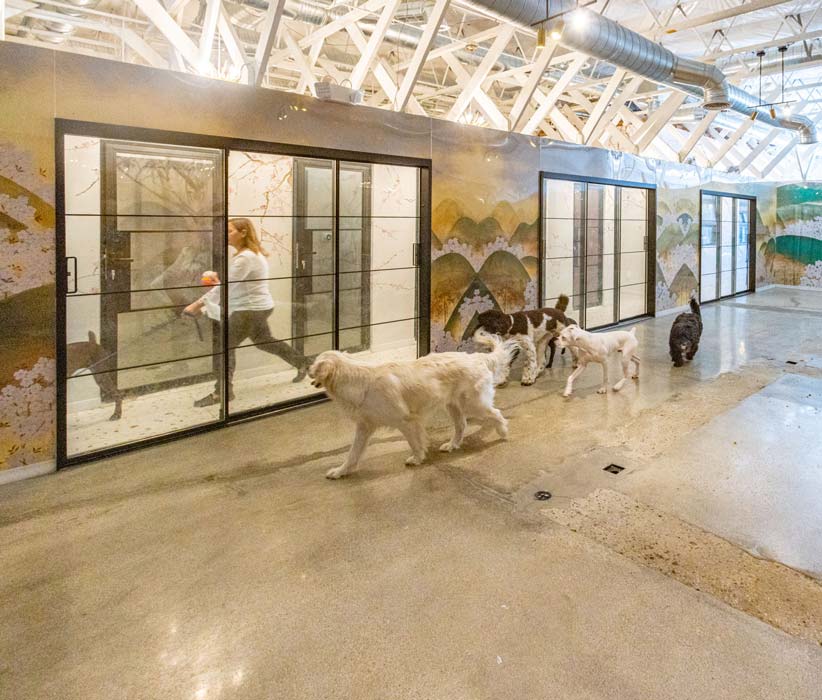 Unleash the Best Dog Daycare Experience in Orange County
At our dog daycare in Orange County, we have a deep understanding of your pet's unique needs and tailor their playtime accordingly. Our mission is to create an environment that nurtures friendship, allowing dogs to embrace their true selves. Whether they crave relaxation, playtime, or socializing with their furry pack, we wholeheartedly support their mood of the day.
Our boutique one-on-one approach ensures that every dog has ample space and safety. We prioritize maintaining positive behaviors and keeping stress levels low. By attentively listening to each bark, we comprehend their communication because we recognize that some days they yearn for playful interactions, while other days they simply seek rest. Our ultimate goal is to provide comprehensive physical and emotional care, and we live by the motto of letting their spirit be the spirit of Uptown. With our extensive years of training and numerous certifications, we have honed this approach to perfection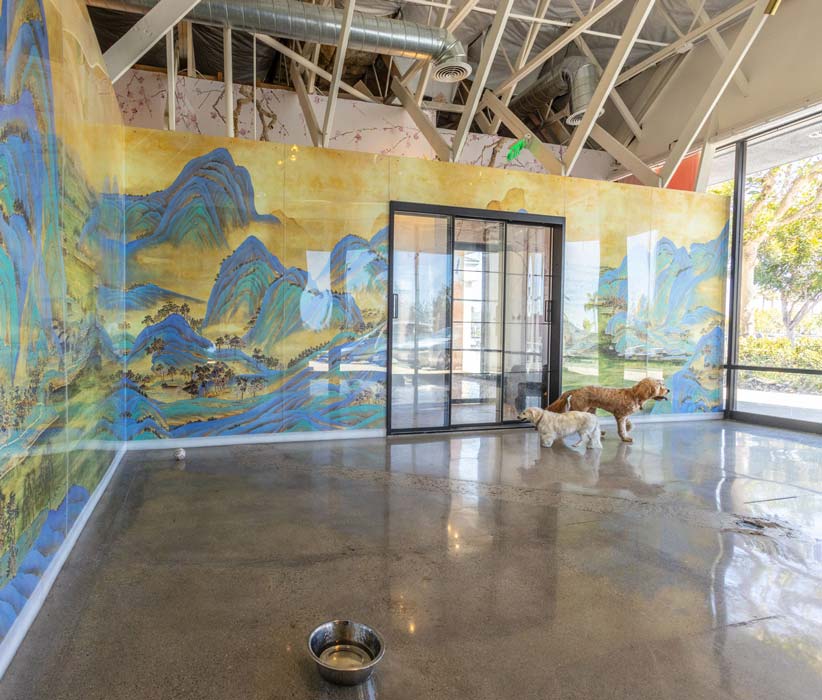 At our dog daycare in Orange County, we have you covered in every aspect – from prioritizing safety and hygiene to ensuring a fantastic time filled with fun and socialization! Our facility features two dedicated play areas: the expansive large dog oasis and the cozy small dog oasis. Through our complimentary temperament tests, we determine which space will provide the utmost enjoyment for your furry friend. Rest assured, we've thought of everything to make their stay exceptional.
Worried about the unpredictable weather? Fear not! Our facility boasts temperature control throughout, which is especially crucial in the sunny climate of California. You can have complete peace of mind knowing that your pet will be shielded from harsh outdoor elements such as sunburn, insect bites, and grass allergies.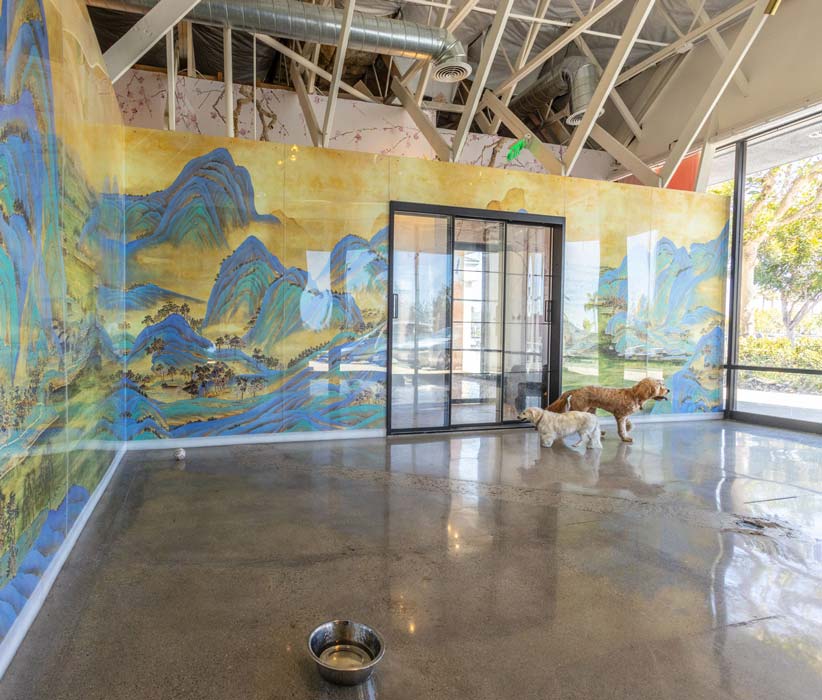 Dog Daycare Pricing Orange County
1 Day                $41
10 Days            $360
20 Days            $690
30 Days            $930
1 Day                  $28
10 Days              $250
20 Days              $480
30 Days              $650
Multi-day packages do not have to be
consecutive days
Must be used within 90 days
10% discount per additional sibling
Half-days (up to 4h)
Enjoy a full day of daycare for a discounted price every Thursday for $35.
Perks of Dog Daycare Orange County
Two separate play areas: small & large dog oasis
Multiple drains in play areas, cleaned daily
Themed play areas
Temperature controlled all year round
Indoor only, no sunburns, heat strokes, or insect bites
Music therapy
Cage free
All doors are steel, double-tempered glass
Water throughout the day
NO overcrowding
One-on-one time
Our dog daycare in Orange County is much more than just a socialization opportunity for your pup. It's a valuable chance for them to develop essential skills in interacting with humans, other dogs, and various stimuli, such as new noises and engaging activities. We are dedicated to creating a serene and relaxing atmosphere where your furry friend can find solace during their time with us.
Our experienced staff members are committed to providing a nurturing environment that encourages positive behaviors and healthy interactions. We believe in the power of play and education. That's why we ensure each day at our daycare brings new opportunities for growth and development, whether it's through learning new skills or participating in exciting activities.