Dog Grooming Huntington Beach
Your pet's holistic journey to complete coat & skin restoration starts now. Combining pure, organic herbal ingredients, fresh batches never shelved, and locally hand-delivered products will ensure wellness & rejuvenation.
Uptown Paw is Redefining Dog Grooming in Huntington Beach From a Holistic Approach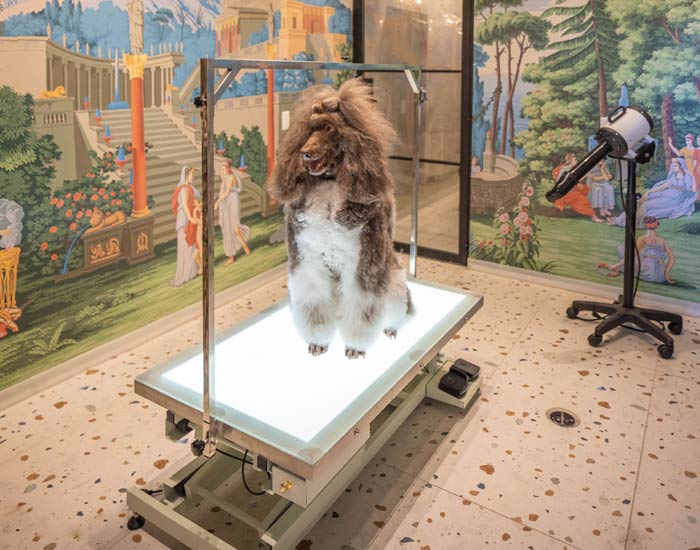 Welcome to the new era of pet grooming! We believe that grooming isn't just about cuts & baths – it's about complete skin and coat restoration, skin therapy, & herbal remedies that promote wellness. We blend traditional & modern innovations to deliver skin therapy solutions along with high end styling cuts, using local premium organic products with ingredients that we stand by. To ensure their safety & comfort, we use only cage-free methods & never subject them to the risks of unmonitored cage dryers. Our hand drying & brush out techniques are unrivaled in quality to that of cage dryers.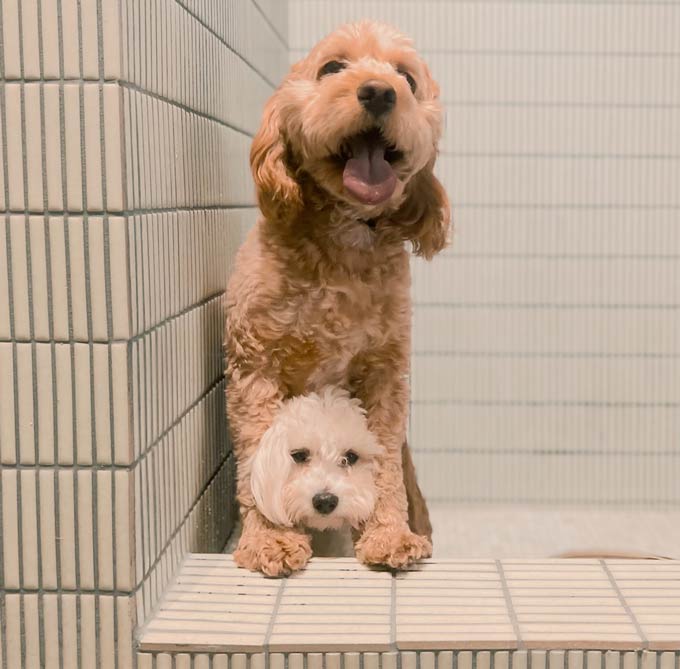 Recognizing the sensitivity of pet skin and its susceptibility to chemical absorption, we adopt a personalized approach to pet grooming. Our method is customized for each individual pet, addressing their specific skin requirements with a keen emphasis on nourishment, gentle exfoliation, and the removal of old, scaly skin.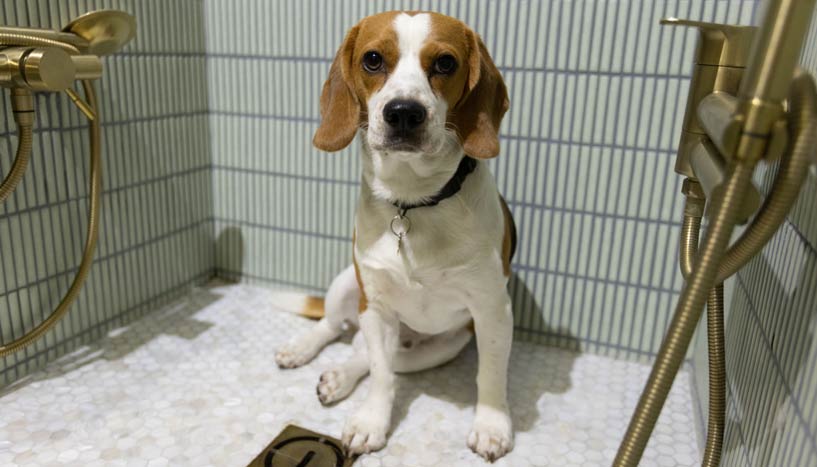 We understand that pet skin is delicate & easily absorbs chemicals. We take a personalized approach to pet grooming, tailoring each treatment to your pet's unique skin needs, focusing on nourishment, exfoliation & shedding of old, scaly skin.
Step into the modern age of pet grooming with us! We are firm believers that grooming goes beyond mere haircuts and baths; it encompasses comprehensive skin and coat restoration, skin therapy, and herbal remedies that enhance overall wellness. We seamlessly fuse traditional practices with contemporary innovations to provide effective skin therapy solutions, coupled with high-end styling cuts. Our commitment to quality extends to our use of premium local organic products, containing ingredients we wholeheartedly endorse.
Prioritizing your pets' safety and comfort, we exclusively employ cage-free methods, never exposing them to the potential risks associated with unmonitored cage dryers. Our hand drying and brush out techniques are unparalleled in quality compared to traditional cage dryers.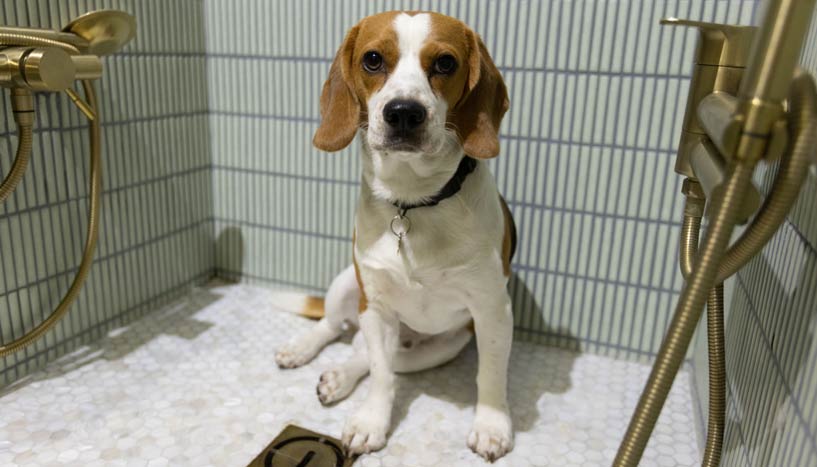 At our grooming spa, our primary focus is on quality rather than speed. We are dedicated to providing personalized care to each of our furry guests, aiming to create a grooming experience that is tailored to the unique needs of every pet.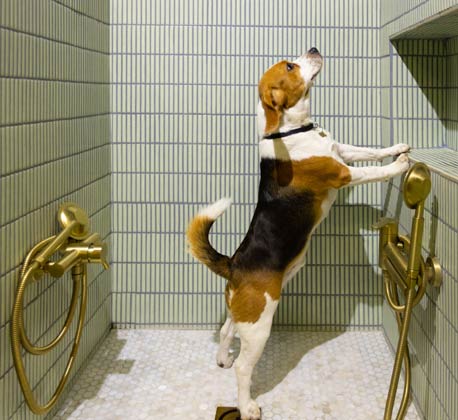 We prioritize quality over speed at our grooming spa, ensuring each furry guest receives individualized care to perfect the grooming experience for every pet.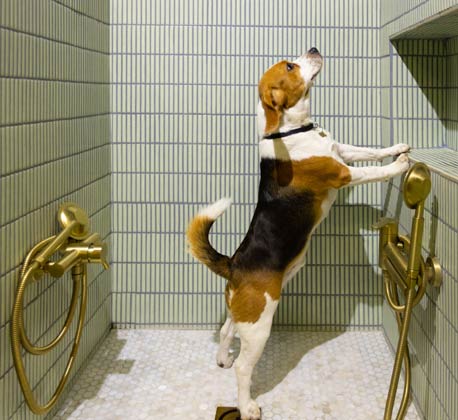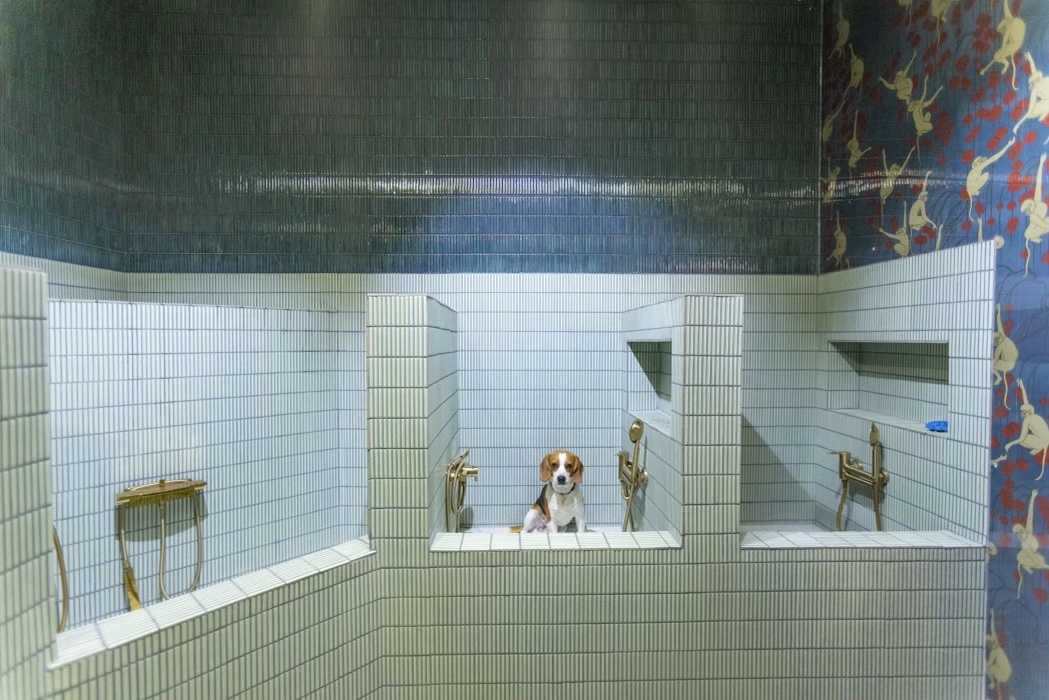 Nourishing Products for Healthy Skin & Shiny Coats
We firmly believe in the innate ability of your pet's skin to cultivate a vibrant, beautiful coat and fur, provided with a little assistance to unlock its natural radiance. Unlike most shampoos that can be harsh and strip away the skin's essential oils, our premium products are designed to work in perfect harmony with your pet's skin. They enable the skin to fulfill its vital role in nurturing hair growth and offering protection from the external environment.
Leveraging our expertise in pet skin care, we have the capability to tailor our products to cater to the specific needs of each pet, considering their unique coat type, fur characteristics, breed, and any existing skin concerns. Our approach promotes holistic wellness and ensures optimal skin health. Join us in the journey to transform your pet's skin health and overall wellbeing!
Our products are formulated with:
Real coconut base
No harmful chemicals
Indian herbs, sage, eucalyptus, essential oils, probiotics & fresh fruits.
Luxury leave-in conditioners: humectant-based to penetrate
while nourishing the skin, without leaving greasy residue
buildup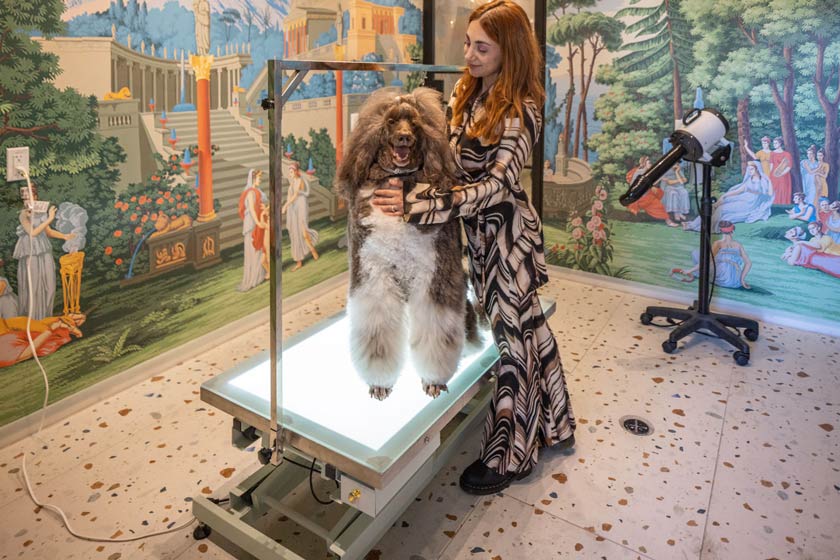 Meet Our Dog Groomer in Huntington Beach
We consider grooming to be a crucial aspect of upholding your pet's holistic well-being. Our co-owner and groomer, Parisa, brings a wealth of expertise to the table, having received training from master groomers skilled in both traditional and contemporary grooming methods. Her unique skill set allows her to place a strong emphasis on achieving comprehensive skin and coat restoration.
Parisa is deeply passionate about utilizing only the finest quality products that are gentle and soothing for delicate pet skin. Her commitment to your pet's well-being shines through her dedication to their grooming experience.
"We don't just provide grooms. We are changing their well-being by providing for their skincare."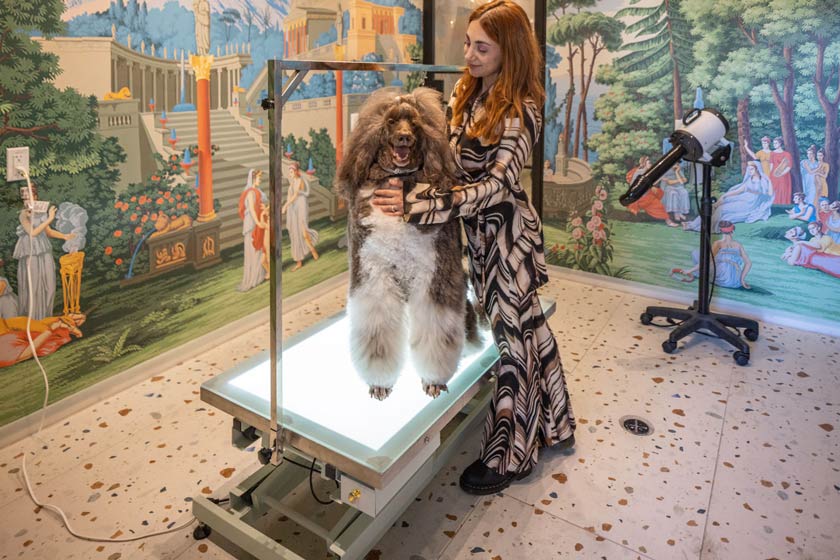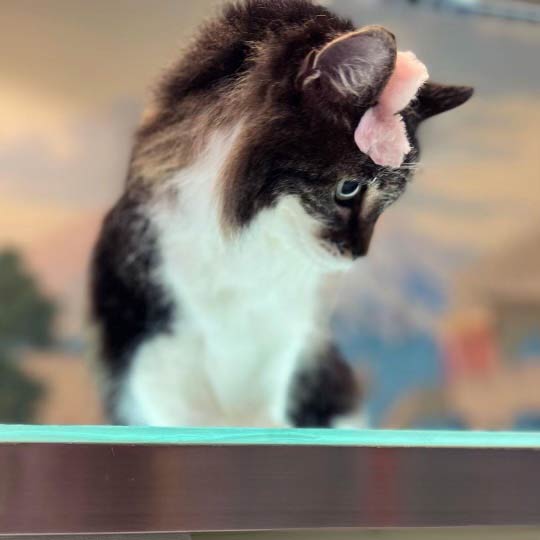 Micro Bubbles Therapeutics System Coming Soon…
Originating in Japan, this groundbreaking system harnesses the power of microbubbles and ozone, imbued with a slight negative charge that draws in positively charged molecules. This dynamic interaction serves to effectively cleanse and eliminate organic waste lodged within hair follicles and pores.
Our water flow is notably gentle and entirely devoid of harsh prescription medicated shampoos or abrasive agents. In a mere fifteen minutes, your pets can luxuriate in a soothing bath infused with microbubbles, a treatment that addresses a wide spectrum of skin issues such as itching, wounds, allergies, and seborrhea.
We proudly offer our exclusive plant-and-mineral-based enzyme powders, aptly named Toji. These powders play a pivotal role in softening debris and reducing inflammation, thereby fostering the healing process of the skin. The microbubble system is exceptionally well-suited for pets of all ages and breeds, particularly those with sensitive skin.
Make a Dog Grooming Reservation With Us in Huntington Beach
Note: Please make groom & bath reservations thru call/text/email only, not with pet portal.
Free hot oil wrap treatment with next bath or groom service.
Our dedicated wellness bathers will carefully select the ideal conditioner that perfectly matches your pet's unique skin and hair needs for their re-moisturizing treatment. Subsequently, once the conditioner is expertly applied, your pet will be cocooned in a soothing heat wrap for a duration of 20 minutes. This nurturing process ensures that they emerge from the experience not only nourished and thoroughly hydrated but also radiantly shining.


*Just mention this promo offer to get the pamper treatment for your next visit!